Electric Car Tax Credits in Illinois

Electric Car Tax Credits in Illinois
Beyond helping the environment, one of the best perks of switching to an EV is the special tax savings that you automatically qualify for. With your purchase of an eligible Ford electric SUV or PHEV at our Ford dealership near Joliet, you can earn both EV tax credits in Illinois and federal tax incentives. The federal tax credit offers up to a $7,500 rebate on qualifying vehicles,1 with qualifying models being those purchased new in or after 2010. So, if you'd like to save big on a new Ford vehicle and reduce your carbon footprint while doing so, reach out to Currie Motors Ford of Frankfort to learn all about EV tax rebates!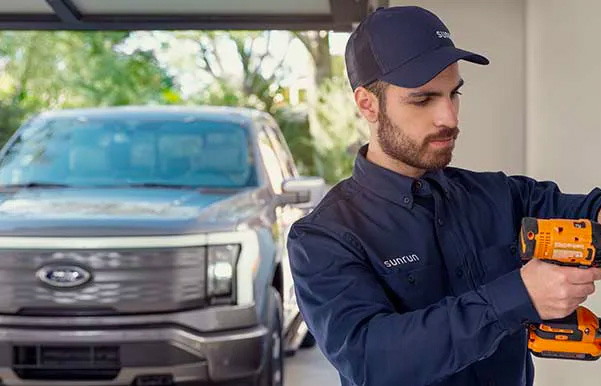 Are There EV Tax Incentives in Illinois?
Yes, starting on July 1, 2022, Illinois residents will be eligible for a $4,000 rebate with the purchase of a qualifying electric vehicle.1 Purchasers must apply for their rebate within 90 days after the purchase date. This state EV tax credit can also be combined with the federal EV tax incentive.
How Do I Claim My Electric Car Tax Credit?
You'll have 90 days after purchasing your electric vehicle to apply for the Illinois EV rebate. If you have any other questions about how to get the IL electric car tax credit, our Naperville Ford dealer is here to assist!
Which Ford Models Qualify for the Federal EV Rebate?
Many new Ford vehicles qualify for electric car tax incentives, including the all-electric Mustang Mach-E and E-Transit, and the Escape Plug-In Hybrid. For more information about upcoming Ford EVs and their associated tax credits, please reach out to our IL Ford dealership.
2021 Electric Vehicles & Tax Credits
| | | |
| --- | --- | --- |
| Ford Mustang Mach-E (First Edition Premium, California Route 1, Premium, Select, and GT)1 | EV | $7,500 |
2022 Electric Vehicles & Tax Credits
| | | |
| --- | --- | --- |
| Ford Escape Plug-In Hybrid1 | PHEV | $6,843 |
| Ford Mustang Mach-E (Premium, Select, and GT)1 | EV | $7,500 |
| Ford E-Transit1 | EV | $7,500 |