Ford EV Service near Joliet, IL

Ford EV Service

near Joliet, IL
As the Ford EV lineup keeps on expanding, our Ford dealership near Joliet is here to assist with all your electric vehicle maintenance requirements. We're sure you have many questions about the differences between EV service vs. gas-powered vehicle service, and we have all the answers you're looking for at Fair Oaks Ford. Plus, our experts know what it takes to service your EV, whether you drive a Ford Mustang Mach-E, F-150 Lightning or an off-brand vehicle. What's more, we have an on-site electric car charging station in Naperville, making us the go-to location for so many local EV drivers!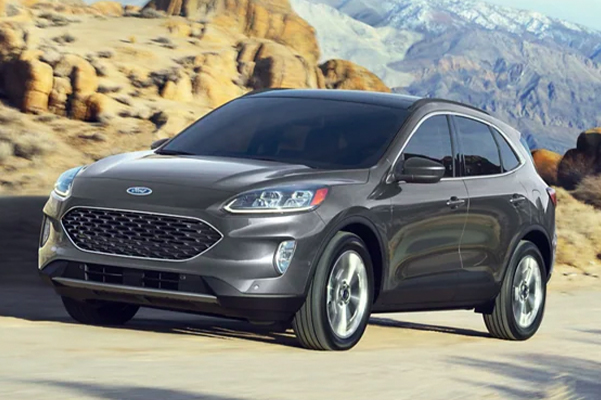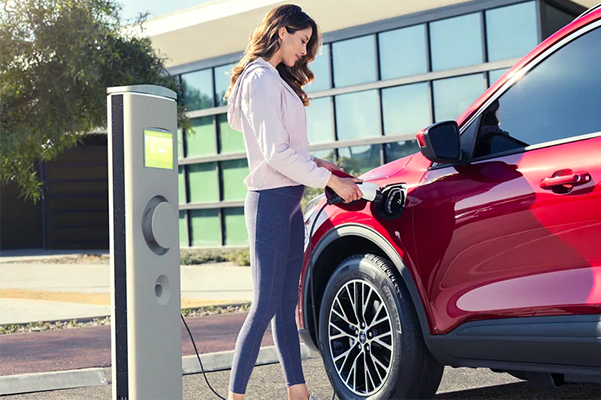 Electric Vehicle Service FAQs
Does an EV cost more to service?
Electric vehicles generally cost less to service than gas-powered cars because they have fewer moving parts and fluids that require maintenance. According to a from June 2021, the estimated scheduled maintenance cost of a light-duty battery-electric vehicle is less than $.07 per mile, while a conventional internal combustion engine costs about $.10 per mile to service.
Do electric cars need oil changes?
No, EVs don't require oil changes because they are powered by an electric motor and not an engine.
Are electric vehicles cheaper to maintain?
Electric cars have fewer fluids and internal components than their gas-powered counterparts, generally making EV maintenance cheaper over the long run. Some electric car services are the same as gas-powered car services, however, like tire rotations.
Should service factor into an electric car cost of ownership comparison?
Cost absolutely matters when deciding on a vehicle, and the savings on EV maintenance vs. gas-powered vehicle maintenance is definitely worth considering. Most drivers find that they actually spend less on EV service than gas service!
EV Charging Stations near Me
If you're looking for local electric vehicle charging stations near Joliet, make your way to Fair Oaks Ford. We proudly boast an on-site EV charging station, so nearby electric Ford drivers can visit us to recharge and get back on the road in no time. Whether you drive a Ford electric truck, SUV or a model from another brand, you can visit our Naperville EV charging station!
Schedule Electric Ford Service near Joliet, IL
No matter the Ford electric truck or SUV you drive, you can visit the Fair Oaks Ford service center for all your EV maintenance needs. Our technicians are trained on the best practices to keep your Ford Mustang Mach-E or F-150 Lightning performing at its finest far into the future. So, whether you need a simple tire rotation or any other repairs, don't hesitate to schedule EV service in Naperville with us and choose a time that works for you!